A taste of studying: University offers live insights during the Easter holidays
Deciding on the right degree programme is not always easy and is associated with many questions: Which degree programme is right for me? Will I meet the requirements? And do I even enjoy it? To find out, the Rhine-Waal University of Applied Sciences offers pupils interested in studying a taste of studying during the Easter holidays.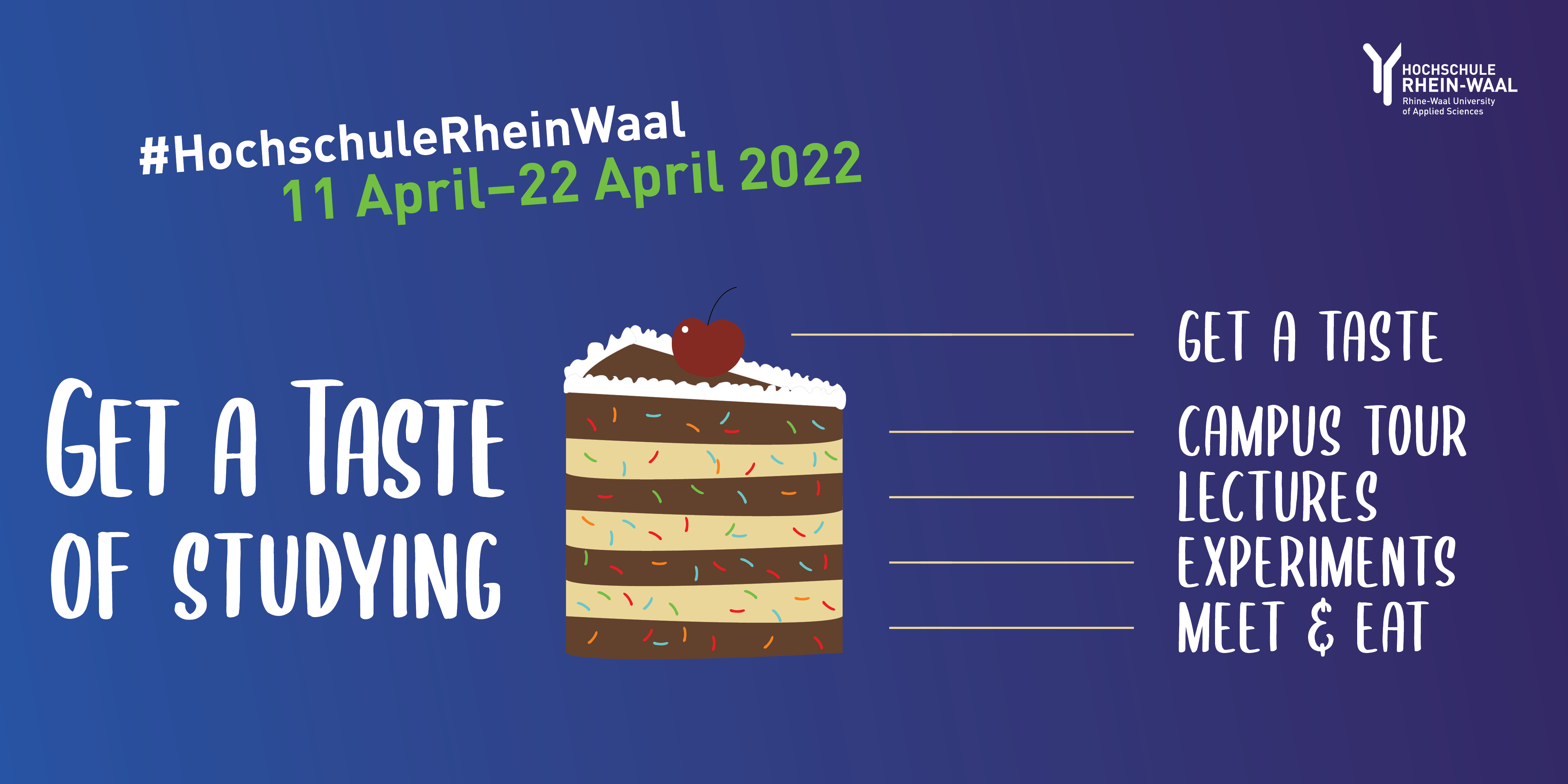 From April 11 to 22, 2022, the four faculties at the Kleve and Kamp-Lintfort campuses will open their regular lectures or tutorials in German and English. The programme of the faculties shows the diversity of the degree programmes offered at the university: interested students can attend lectures on sustainable agriculture, project management, bionics, international relations or media design. And the student advisory service also offers prospective students (virtual) campus tours and a joint lunch with students. This gives interested parties a good overview of the courses on offer, they can try out a course of their choice and experience professors live - so that the decision to study is easier.
Event details
GET A TASTE OF STUDYING:
A taste of studying at Rhine-Waal University of Applied Sciences
Date: April 11 to 22, 2022Location: Campus Kleve and Kamp-Lintfort as well as virtually
Further information and the programme