Students join 5th nationwide Diversity Day with unusual project
Rhine-Waal University recognizes and respects the presence of all diverse groups, acknowledges and values their socio-cultural differences, and encourages and enables their collaboration within an inclusive cultural context.
Students of the Faculty of Communication and Environment joint the 5th nationwide Diversity Day and accepted the challenge to solve a series of puzzles while simulating hearing impairment.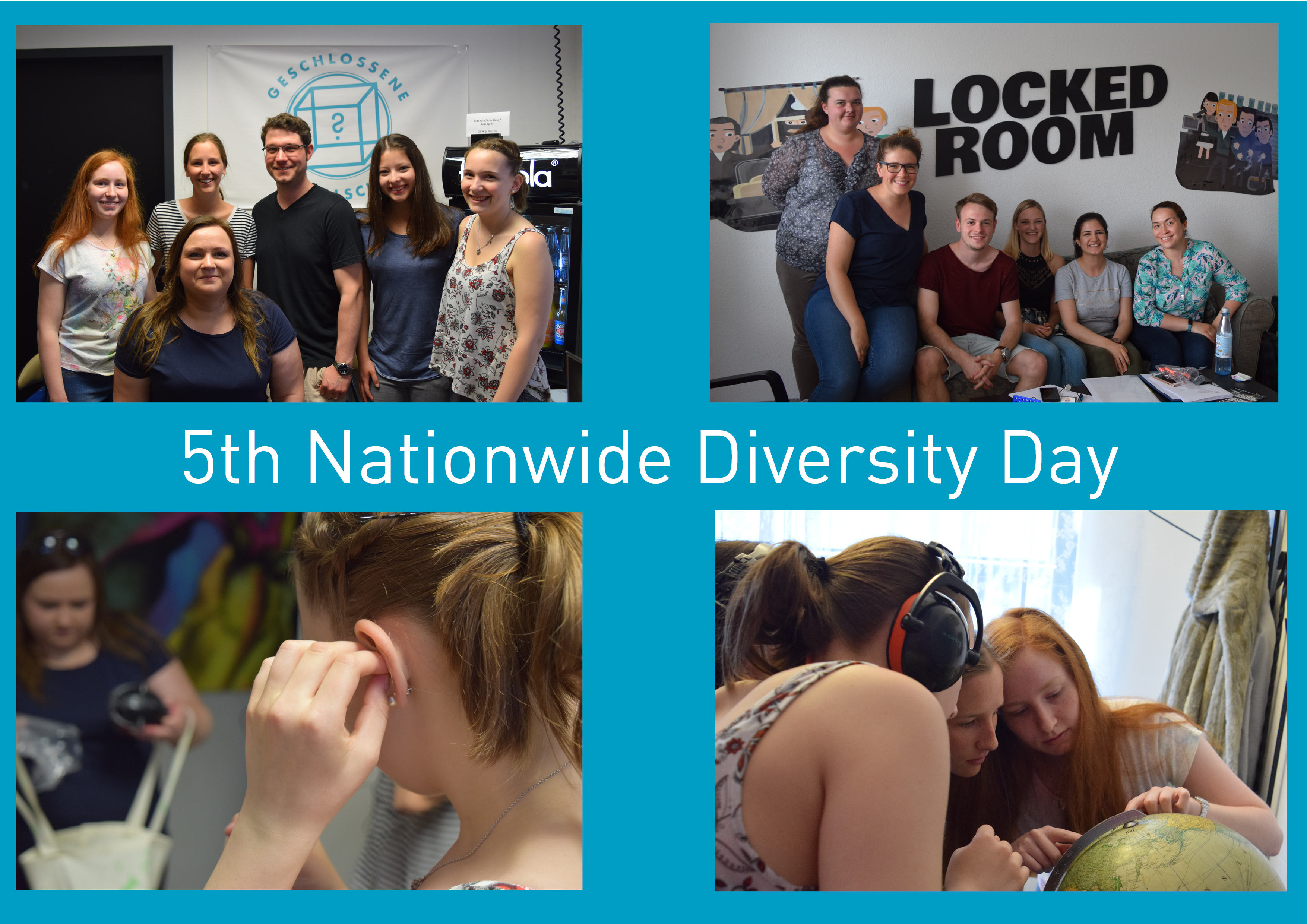 Tammy Schmack supervised the project team that organized visits at the "LockedRoom" in Düsseldorf and "Geschlossene Gesellschaft" in Duisburg where students then took part in two escape room challenges. In such a challenge players willingly get trapped in a room and have to solve a series of puzzles to find their way out. To be successful, the different team members have to cooperate and complement each other. Due to the simulated hearing impairment, students physically experienced the challenges that handicapped people have to master in their everyday lives. They learned to find new ways of communication and develop new strategies to cope with the situation.
"At the beginning I felt completely lost. But it was a great comfort that we were all in the same boat and had the chance to exchange experiences afterwards", said one of the students. Ms Stürz who coordinated the project added: "We managed to sensitize people to the needs and concerns of physically disabled people by joining an exciting event. This will surely help to foster inclusion."
The Faculty of Communication and Environment would like to thank "LockedRoom" and "Geschlossene Gesellschaft" for their support and highly professional assistance making the project a very successful event.