Psychology graduate Laureate at medical congress InSIM
For her bachelor's thesis Jana Benning received the first prize in the category "Scientific Posters".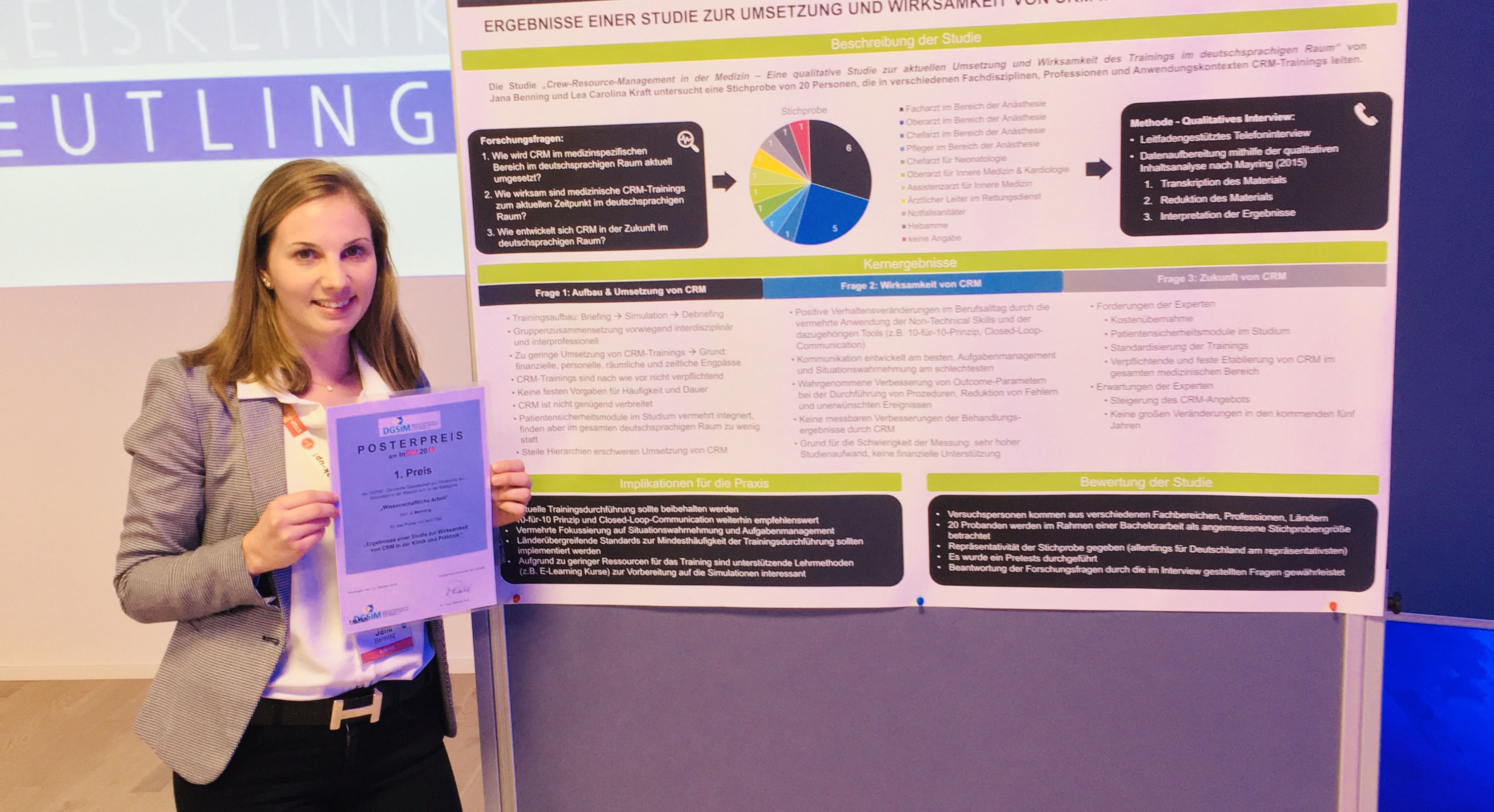 InSiM is the largest interdisciplinary and multi-professional simulation symposium in medicine. The yearly medical congress for all disciplines is addressed to professionals who deal with simulation in medicine. It is organized by the Institute for Patient Safety and Team Training (InPASS).
At this year's InSiM, Jana Benning, a graduate of the Psychology degree programme at Rhine-Waal University, presented the results of her bachelor's thesis on the implementation and effectiveness of Crew Resource Management (CRM) in medicine. She was awarded first prize in the category "Scientific Posters". CRM is a special team training that aims at avoiding human error. The concept, which had originally been developed by the aviation industry to increase flight safety, is now also implemented in medicine to increase patient safety.
In her thesis Ms Benning invetigated the current implementation of CRM in the medical sector in German-speaking countries, as well as its effectiveness and future development. Her findings were summerazied and presented in form of an informative poster.
"Jana Benning's research has made an important contribution to error prevention. It enables us to better understand how human errors in the operating theatre can be avoided," emphasises Professor Dr. Nicki Marquardt, Professor of Industrial and Organisational Psychology, who supervised the thesis and also leads the project "CRM in Medicine", in the context of which Ms Benning wrote her bachelor's thesis.