More than 1000 visitors enjoyed new performance project
Supervised by Prof. Iurgel, the Faculty's Media Computing Group has again successfully cooperated with theatre producer Max Bilitza. Together with a team of international as well as regional dancers and artists they have developed their third multimedia dance performance which was part of the "Extraschicht" festival on June 30, 2018 in Duisburg.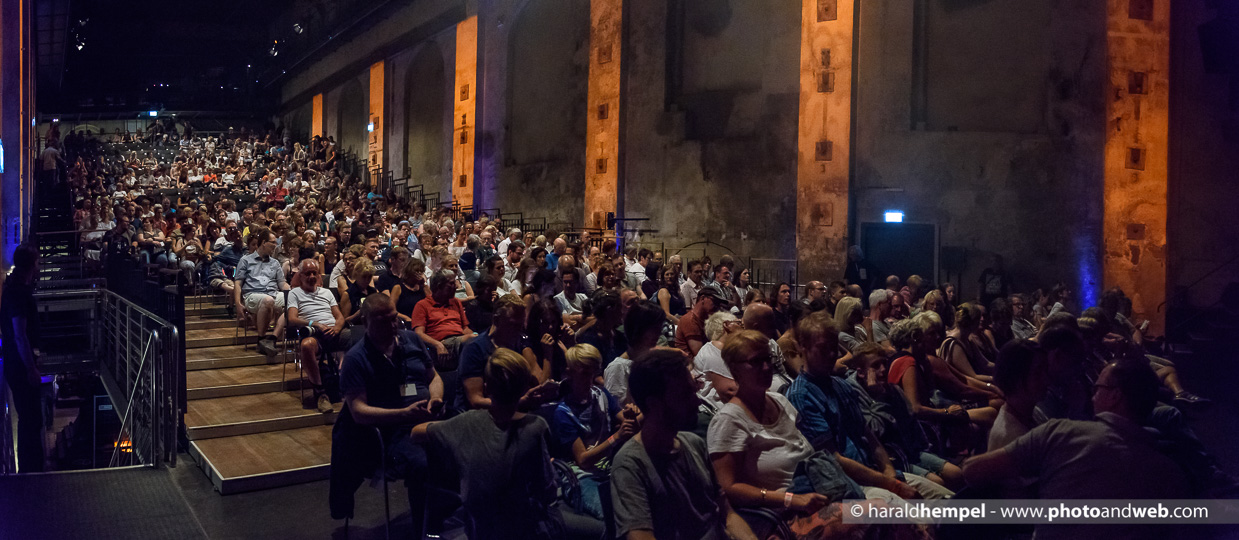 The new project "Codex Atlanticus" has been inspired by a famous collection of Leonardo da Vinci's sketches and drawings. Max Bilitza developed a new interpretation of the theme and transferred it into the Industrial Age. The performance took place at "Landschaftspark Duisburg-Nord" – a derelict coal and steel production plant which has been redesigned to an innovative landscape park providing several unique event locations. The artists were supported by the percussion company "Repercussion" which performed compositions by e.g. Steve Reich and Nebojša Jovan Živković live on stage.