Helping Hands – New information board helps to find consulting services for students
There are about 2.8 million students in Germany today - 48% of them were brought up in non-academic families. Statistics show that 74 out of 100 children with parents of an academic background start studying at a university themselves. In contrast to that, only 21 out of 100 children from working-class families consider going to university. This means that even today the social background of a person determines his/her career and influences the amount of support he/she can benefit from.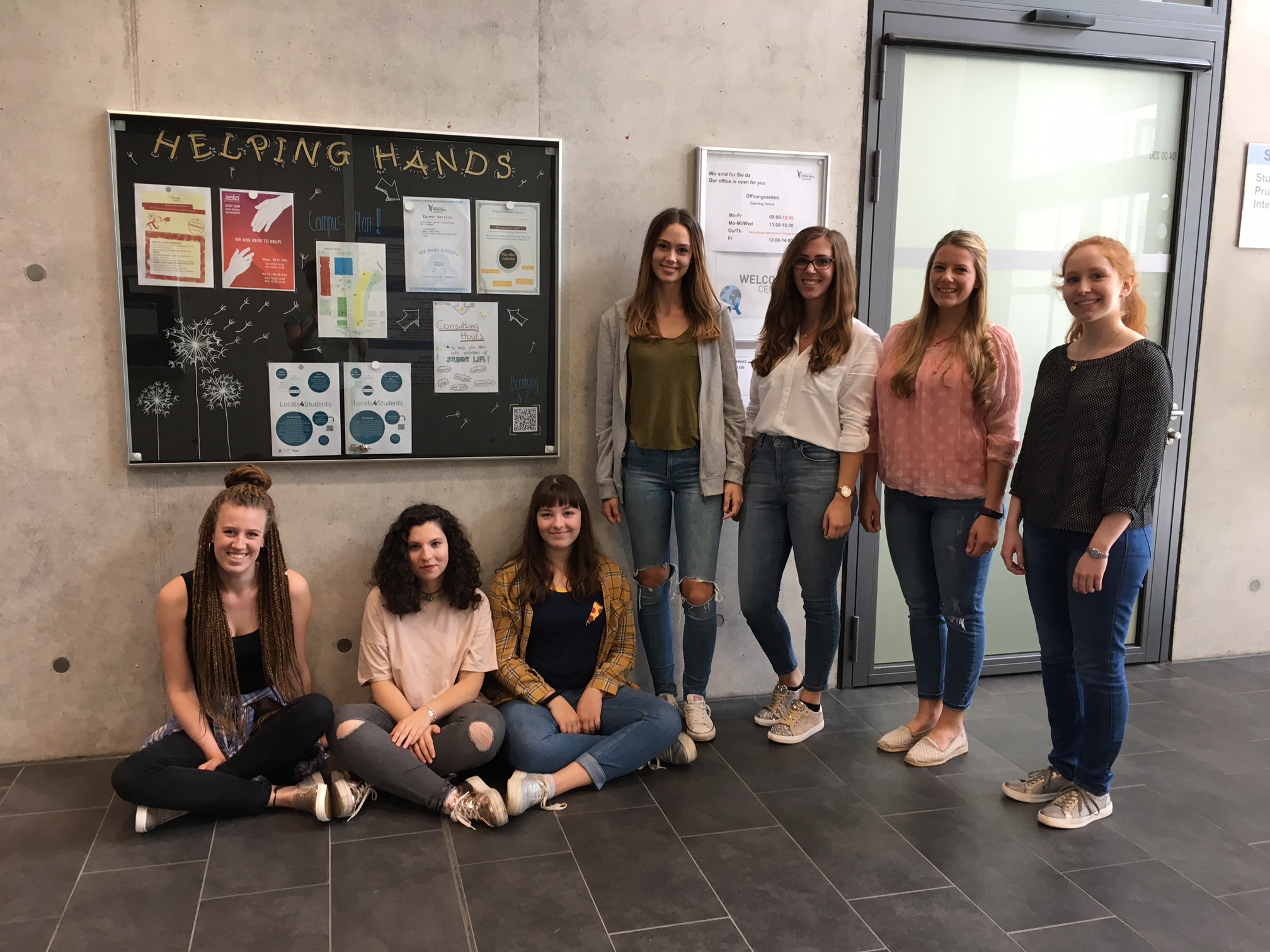 From left to right: Julia Weber, Lara Keskinuilic, Kerstin Brasseler, Maike Bartussek, Lina Griesbach, Lara Kurtz, Nicola Schippers
To help the situation, a student team supervised by Tammy Schmack, has now developed an information board that lists the numerous consulting services of Rhine-Waal University. It provides information on who to talk to for help and advice and where to find the right contact person.
"Helping Hands" saves you searching the net and gives you all the information at a glance. If you still don't find the information you are looking for, it provides the QR code of a website containing further information on all sorts of consulting services.
The team would like to thank the Social Department of the General Student's Committee, Sophia Worbes and Dr. Marion Halfmann, Vice-President of Studies, Teaching and Continuing Training for their conceptual assistance and financial support.
The information board is located in building 4 next to the Student Service Center.