Green FabLab offers series of workshops
Construction of a vertical small wind turbine
Rhine-Waal University's Green FabLab on the premises of the Horticultural Show in Kamp-Lintfort offers a series of workshops on the construction of a vertical small wind turbine and invites all visitors to participate in the theoretical preparatory work. The first workshop will start on Thursday, July 30, 2020 at 10:00 a.m. Subsequent meetings will then take place every fortnight.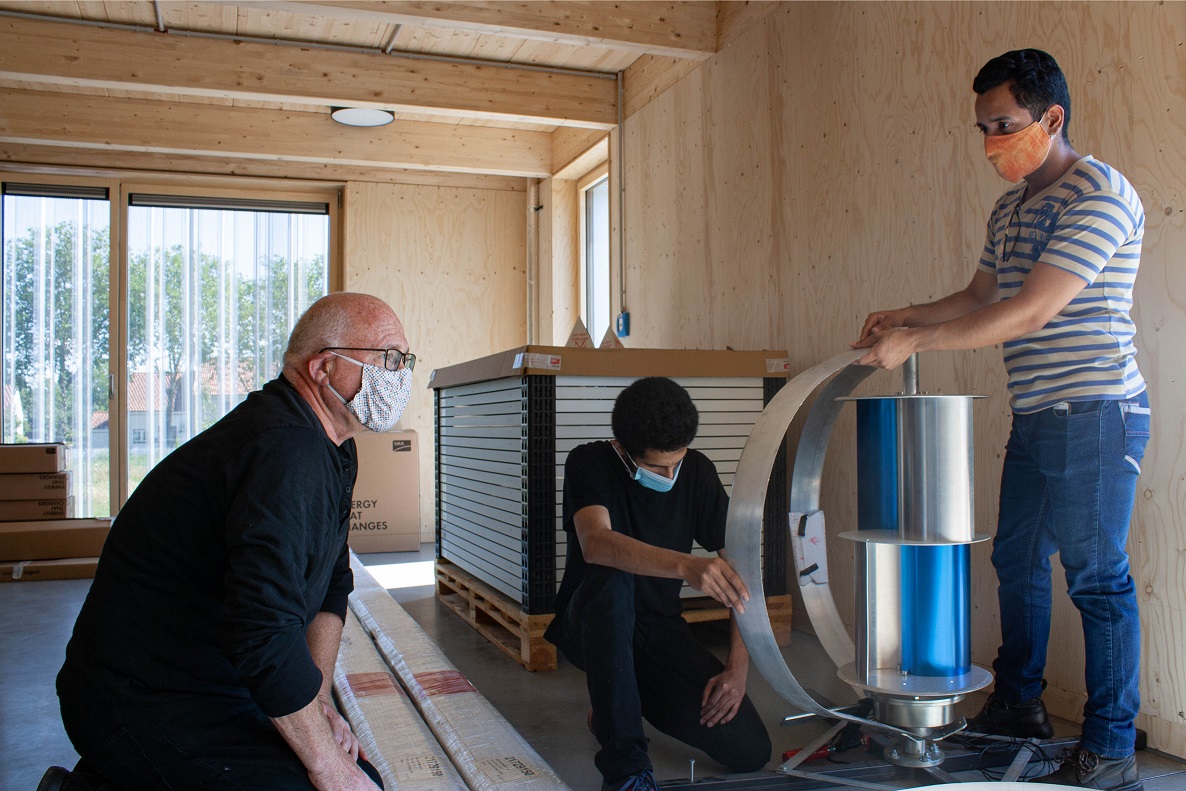 Working on a "Savonius-Darrieus-Hybrid" wind turbine in our Green FabLab
Currently, wind is the most important sustainable source of energy. Men has been using it at least since the early Middle Ages to grind grain or pump water. Combined with a generator, a wind turbine can be used to produce electrical power. In our Green FabLab, visitors to the Horticultural Show in Kamp-Lintfort can now participate in a series of workshops which focus on the theoretical preparatory work for a vertical small wind turbine in form of a "Savonius-Darrieus Hybrid". This wind power plant combines an airfoil-shaped Darrieus rotor with a barrel-shaped Savonius rotor. The Savonius rotor will be used to keep the wind turbine going until the Darrieus rotor, which uses the wing principle like an airplane, becomes effective.
Join in to work and discuss important issues related to the project, such as the installation of a brake to prevent storm damage during operation, the construction of a sufficiently high mast, the recording of measurements for scientific findings, safety aspects and risk analysis, or the application for the permission to operate a single wind turbine which is smaller than 10 metres.
Finally, we will also discuss the question of how to deal with the energy generated by our small wind turbine including options like direct usage, storage in batteries or other systems or connection to a power grid.
Registration is not necessary. But please make sure to wear a face mask. The series of workshops will be led by our staff member Detlef Lau.
This project is supported from the European Union's Regional Development Fund (ERDF).