First 'Career Talk' is a big success
Hosted by Faculty of Society and Economics
On Monday, 23 November 2015 students were invited to the first Career Talk of the Faculty of Society and Economics. Bettina Iseli from the international development organisation 'Welthungerhilfe' held a talk for students entitled "Working in… NGOs – Humanitarian Aid and International Development". With a background of over 11 years in the field of humanitarian and disaster aid, she shared her valuable experience and insight with students, discussing her numerous assignments to foreign countries and introducing students to a range of different career possibilities in international development.
Bild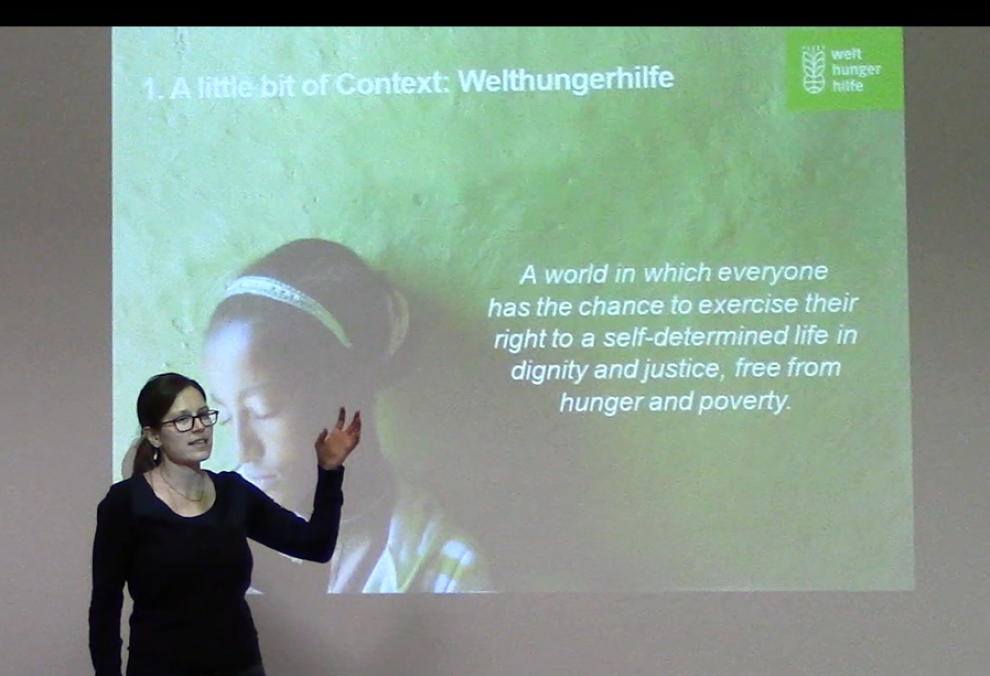 During the subsequent interview, students learned more about Ms Iseli's long career path, which took her from university straight to participating in global disaster relief projects, then onwards to her current position at the head office of Welthungerhilfe. Ms Iseli also spoke candidly with students about the advantages and disadvantages of her profession. A Q&A session with the audience was held after the interview, which gave students the chance to ask their own questions, for example about a normal working day in international development, or what kind of qualifications are needed to land an entry-level career in the field.
This Career Talk was the first in a series of events aiming to inform students about different vocational fields and career entry points. "We want to really prepare our students for the job market. Events like Career Talk are integral tools for achieving this goal. They give students the unique chance to learn, first-hand, about their dream careers in different industries, about the skills and qualifications they need to bring to the table, and about how they can successfully land that first career opportunity," said Imke Hans, who is in charge of Career Service and Employability at the Faculty of Society and Economics.
Each Career Talk is a unique chance for speakers to share their years of real-world experience with students. The talks focus on various interdisciplinary fields, each of which offers potential career opportunities for graduates from a range of study programmes.