The Faculty officially entered into its first dual degree agreement
Bild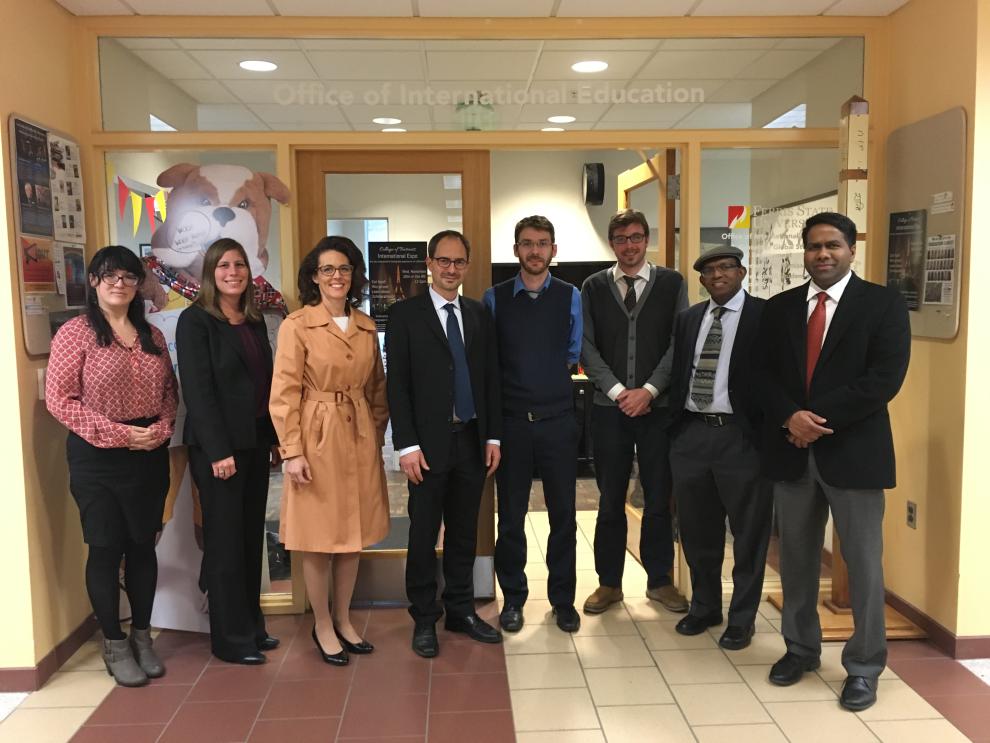 Rhine-Waal University of Applied Sciences (HSRW) and Ferris State University (FSU) in Big Rapids, Michigan (USA) officially entered into their first dual degree agreement on 16 November 2016.
The agreement, which was signed on behalf of HSRW by Dr Heide Naderer, President, and Professor Jakob Lempp, Dean of the Faculty of Society and Economics, and on behalf of FSU by Professor Paul Blake, Provost, and David L. Eisler, President, is the culmination of years of intensive preparation and groundwork.
Select students from both universities will now be able to pursue a degree in Business Administration from FSU and a degree in International Business and Social Sciences from HSRW simultaneously.
Our heartfelt thanks goes out to everyone who helped make this happen!