Xchange Xpress Xcite Event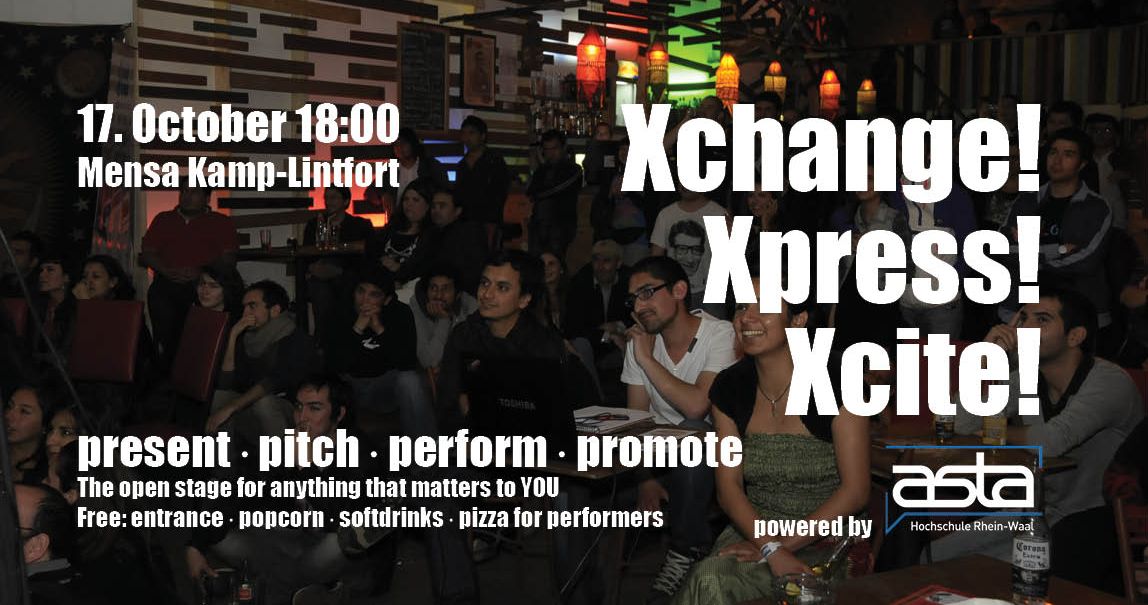 Every year, dozens of exciting projects are created at the Faculty of Communication and Environment. And we all benefit from the colourful mixture of students from all over the world with their huge variety of interests and ideas.
With the Xchange Xpress Xcite Event, the AStA (Student Representatives) wants to create a space where anything that matters to YOU, can be shared with others. Art and software projects, research and innovation, an unusual hobby or a musical performance - it is the participants who shape the show!