Another successful dance performance in Duisburg
Fourth cooperation project between dance artists and Rhine-Waal University students
Supervised by Prof. Iurgel, the Faculty's Media Computing Group has again successfully cooperated with theatre producer Max Bilitza. Together with a team of dancers and artists they have developed their fourth multimedia dance performance. "Engelsrepublik" was brought to the stage at "Kulturkirche Liebfrauen" in Duisburg.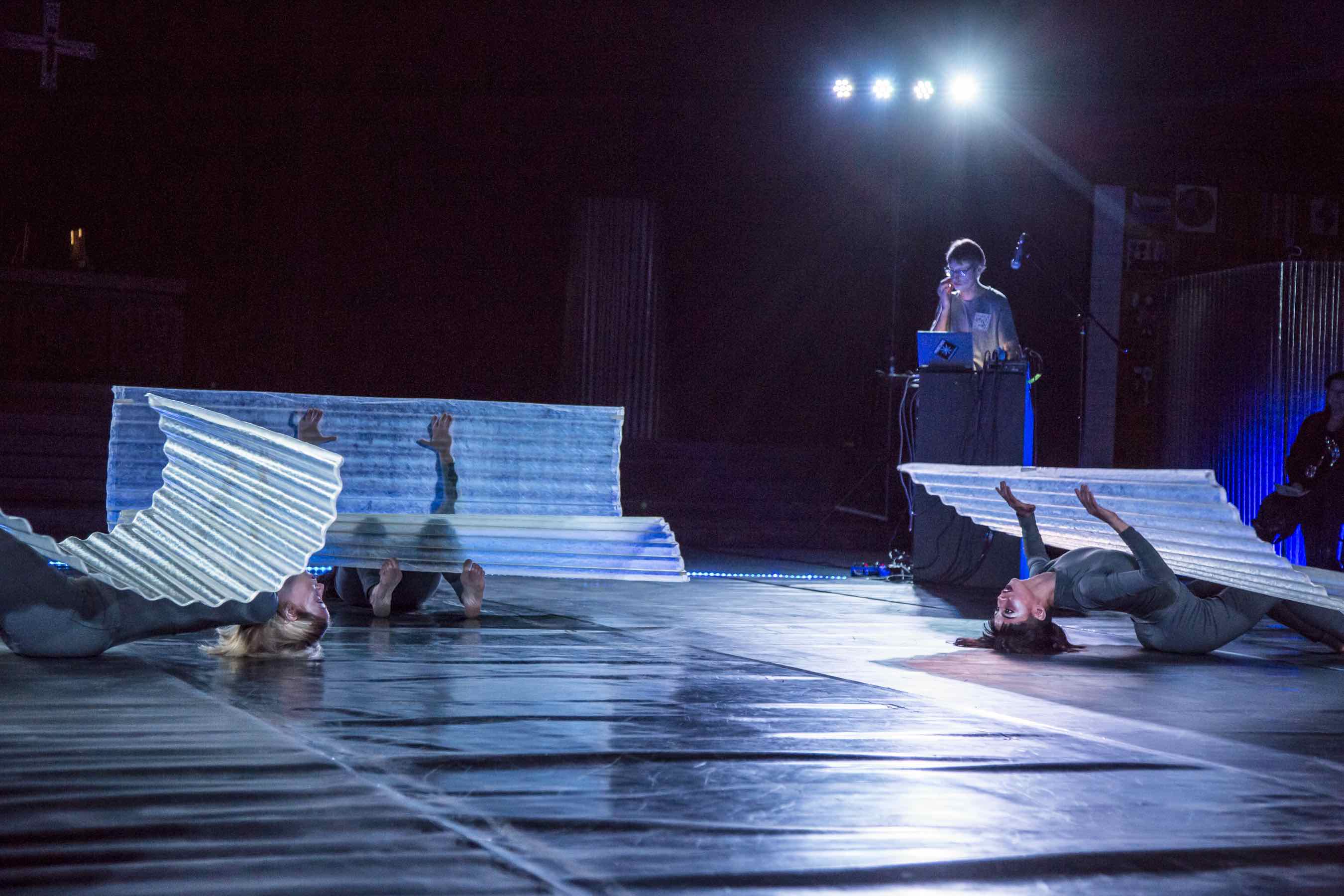 The staging, in which Digital Media and Media Communication and Computer Science students of the Faculty of Communication and Environment cooperated with professional dancers and artists, is all about the rise, decadence and demise of a high-tech, fictitious state. The spatial representation of the "glass" digital age combines private and public, internal and external, visible and emotional spaces in a superimposed structure with different levels of perception. Voices, stories, facts and fictions are zoomed in telescopically, while at the same time the space of interpretation seems to be limitlessly open. A walk-through performative installation by João Martinho Moura from Portugal was also on view as part of the event.
In cooperation with international actors, the all-round artist and choreographer Max Bilitza has designed dance performances, installations and exhibitions for more than ten years. All four projects he realized with the media computing group of the Rhine-Waal University aimed at jointly developing the dialogue between art and science.