More Information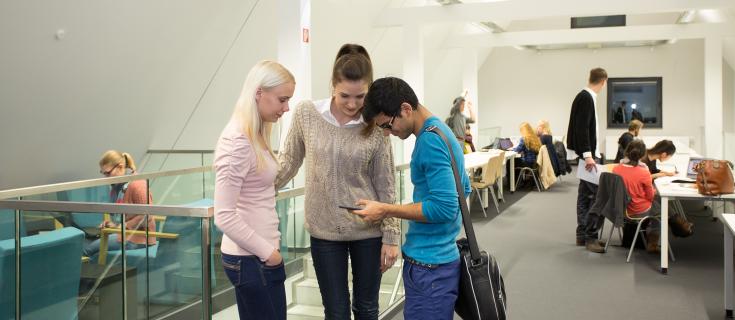 Knowledge represents one of the most important resources of a modern, information-based society. Higher education, research and development, cutting-edge innovation—all these require a swift and unrestricted supply of information that transcends borders and traditional barriers to access. In a way, knowledge itself needs a constant supply of new information to grow and thrive.
To manage the vast flood of information out there, it's essential to carefully and deliberately separate the good from the bad. This is a skill each student needs to master, but we're here to help: Rhine-Waal's University Library maintains a robust, high quality collection of physical and electronic holdings. When you select a book in our shelves or access an article through a database we subscribe to, you can be sure of the quality of its content.
With locations in Kleve and Kamp-Lintfort, the University Library is both a centre of information and a sanctuary of learning for all students and staff at Rhine-Waal University. Each location offers spaces for individual or group learning, access to PCs, self-checkout terminals, research workshops and more. Our holdings are also freely transferrable between both campuses, giving users unrestricted access to all of our materials regardless of location.
On these pages you'll find current information about the University Library, including how to register, fees, holdings, our online catalogue and more.