10 Years of Rhine-Waal University of Applied Sciences
This year marks the 10th anniversary of Rhine-Waal University of Applied Sciences. We want to celebrate our first double-digit anniversary together with our staff, students, friends and locals and make the diversity and uniqueness of our institution come alive for each and everyone.
Well wishes and congratulations
In 2009 the decision was made to found the new Rhine-Waal University of Applied Sciences with campus locations in Kleve and Kamp-Lintfort. In the ten short years since then, this young university has impressively demonstrated what can be accomplished through innovative ideas, energetic commitment and strong regional backing. Congratulations on this first major anniversary!
The development of Rhine-Waal University of Applied Sciences has been swift, both in terms of its student enrolment and array of degree programmes as well as the construction of its two campuses. With currently over 7,000 students in a combined 36 undergraduate and postgraduate degree programmes, it now stands tall as an institution engaged in a broad range of education and research activities backed by a modern infrastructure.
True to its motto "rooted in the region, connected with the world", Rhine-Waal University of Applied Sciences prioritises interdisciplinary teaching and research with practical relevance and application. This is most evident in its many joint research and development projects, exchange agreements and student-led projects conducted together with regional and international businesses, partner universities and other academic institutions both here in Germany and around the world. This approach meshes well with its commitment to teach primarily in English, preparing its students for an increasingly international job market. Rhine-Waal University of Applied Sciences shows that regional focus and global perspective are not mutually exclusive concepts.
The Lower Rhine is now home to a forge of knowledge that benefits the region and beyond. Our communities are enriched not only by two campuses in the hearts of their respective cities, but also through the many open lectures like Studium Generale or Kids' Uni and collaborative projects like Rhine-Waal University's involvement in the state horticultural show Landesgartenschau 2020 in Kamp-Lintfort.
I would like to take a final opportunity to wish Rhine-Waal University of Applied Sciences a fine anniversary year and continued success for the future.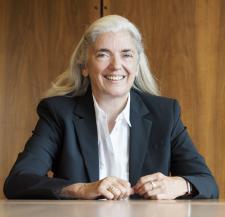 Isabel Pfeiffer-Poensgen
Minister of Culture and Science, North Rhine-Westphalia
Ten years of Rhine-Waal University of Applied Sciences – we in Kleve County are particularly proud of this anniversary for our still-young university. Years ago, in May 2009 to be exact, a dream of many of our region's residents and businesses going back decades finally became a reality: the founding of a new university was sanctioned by the state government for Kleve. Rhine-Waal University of Applied Sciences was born. Our visions and wishes back then have long-since been exceeded: Over 5,000 students hailing from over 120 different countries in Kleve alone are not only an enrichment for our region, but also living proof of the swift and impressive growth of our university in its initial years. To this day, we are still proud of the role we played in constructing the beautiful Kleve Campus and feel a deep connection to it. The appeal of our campus location and the unique opportunities for our region made possible by Rhine-Waal University have been instrumental in strengthening international networks in our regional economy and retaining well-educated, young specialists for our workforce. May Rhine-Waal University of Applied Sciences continue its success story far into the future and enrich how the spheres of science, commerce and society interact in our county with its innovative teaching and learning.
All the best to the planners of this year's anniversary celebrations and a fine time to the (hopefully!) many visitors and spectators.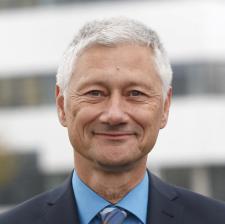 Yours sincerely,
Wolfgang Spreen
County Commissioner, Kleve
Benjamin Franklin once said: "An investment in knowledge always pays the best interest." After ten years of Rhine-Waal University of Applied Sciences, we in Wesel County know just how valuable that investment has been.
An important objective in establishing Rhine-Waal University was to bolster our region's skilled workforce and provide young people with the solid academic training that modern employers are looking for. Rhine-Waal University of Applied Sciences boats a range of flexible study options that meet the modern needs of both the region and the world.  They also fit the needs of our region's young talent. Rhine-Waal University of Applied Sciences with its four faculties has spent the last ten years cultivating other strengths as well: research, practical relevance and versatility. This approach has earned it a deservedly good reputation in both academia and the career world.
For ten years, students from all corners of Germany and from around the globe have been coming here for their higher education needs, while also getting to know the Lower Rhine region and its many advantages. Rhine-Waal University is an important fixture of Kamp-Lintfort and Wesel County, and a network of close partnerships with schools, companies, public offices and the local public.
For these reasons and many more, I would like to congratulate Rhine-Waal University of Applied Sciences on a successful ten years and wish it continued success for the future.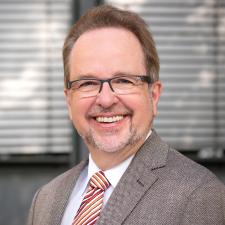 Dr Ansgar Müller
County Commissioner, Wesel
On behalf of all citizens and residents of Kleve, I would like to congratulate Rhine-Waal University of Applied Sciences on its 10-year anniversary!
Rhine-Waal University of Applied Sciences has been a godsend for our sustainable growth and development. The Kleve Campus is an important and indispensable fixture of our city. Rhine-Waal University's dynamic growth can be seen and felt in countless areas. Over the past ten years, Kleve has blossomed into an academic region in a big way. We are a university town! In just a short time, Rhine-Waal University has managed to earn a reputation for innovation and research and build a lasting network with regional companies and businesses thanks to its practice-oriented approach to education. We are thrilled to see our companies initiating and implementing new ideas together with Rhine-Waal University. This kind of collaboration strengthens our city's reputation as an attractive location for businesses.
Rhine-Waal University also offers more than degree programmes for students: it also opens its doors to curious and interested members of the public with its Wednesday Academy. This lecture series offered by the Faculty of Society and Economics discusses important topics of our day. Researchers and industry experts present current research findings and scientific viewpoints of current situations. Rhine-Waal University is also active with children, inspiring future scientists aged 8 to 12 to explore scientific topics with lectures designed to appeal to younger audiences.
The Kleve Campus has changed our cityscape for the better. The old harbour has become a district of education. Kleve residents enjoy the architecture and flair of the open campus nestled on the banks of the Spoy.
Over the past ten years, Rhine-Waal University's growth in terms of students has also been rapid and impressive. The some 5,500 students from over 130 nations in Kleve alone make our city both younger and more international. With more than 7,300 students pursuing degrees in 36 different programmes, Rhine-Waal University is a perfect example of how regional focus and openness for the world at large can balance together. The many students from so many different cultures and parts of the world enrich our city, transform it into something more contemporary, colourful, diverse and open. We can see and experience cultures from around the world first hand. Kleve is multicultural!
I would like to thank everyone who contributed to both the establishment and development of Rhine-Waal University of Applied Sciences. To its students, I wish you success as you lay the cornerstone for a fulfilling career here and I hope that in the future you will look back on our region and smile. I also hope to see more young people to come in Kleve and that all students, both current and future, feel at home with us.
I look forward to working together with Rhine-Waal University again and again in the future, and I wish it as an institution of higher education all the best success with the continued development of its innovative degree programmes.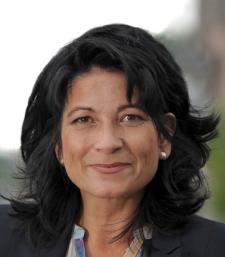 Warmest congratulations,
Sonja Northing
Mayor of Kleve
10 Years of Rhine-Waal University of Applied Sciences: This year marks the end of the first of hopefully many decades in the history of Rhine-Waal University of Applied Sciences. We jumped for joy when we first heard the news that our city would be home to a new university campus. Indeed, it is something we proudly boast in our city's official logo.
I can still vividly remember the first groups of students back in 2009. What began as only 90 students quickly grew to over 7,000. Simply unparalleled growth. In the ensuing years, both Rhine-Waal University and its students have reshaped Kamp-Lintfort.
We are more modern, cosmopolitan and multi-cultural than ever before. Ten years ago, nobody would have believed that English-speaking international students from around the world would fill our cafés and restaurants. Now it is an everyday occurrence. With its 36 degree programmes, each with its own distinct international orientation, Rhine-Waal University attracts students not only from the Ruhr and Lower Rhine regions, but also from every continent to our fine city.
Businesses have benefited from Rhine-Waal University as well. By striving to connect academics, research and commerce, Rhine-Waal University of Applied Sciences has become a motor of success for both Kamp-Lintfort and the region as a whole. Important networks have grown and taken root as new backbones for our city. One noteworthy example is Rhine-Waal University's FabLab, the largest in Germany, which has made important contributions to digital innovation and introduced cutting edge technologies to regional companies.
I look forward to the many exciting developments to come, and I know that the successful alliance between Rhine-Waal University, municipal government and regional commerce will continue well into the future.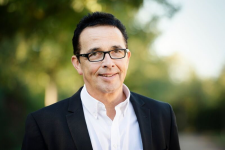 All the very best,
Professor Dr Christoph Landscheidt
Mayor of Kamp-Lintfort