10 Years of Rhine-Waal University of Applied Sciences
This year marks the 10th anniversary of Rhine-Waal University of Applied Sciences. We want to celebrate our first double-digit anniversary together with our staff, students, friends and locals and make the diversity and uniqueness of our institution come alive for each and everyone.
Welcoming addresses
Benjamin Franklin once said: "An investment in knowledge always pays the best interest." After ten years of Rhine-Waal University of Applied Sciences, we in Wesel County know just how valuable that investment has been.
An important objective in establishing Rhine-Waal University was to bolster our region's skilled workforce and provide young people with the solid academic training that modern employers are looking for. Rhine-Waal University of Applied Sciences boats a range of flexible study options that meet the modern needs of both the region and the world.  They also fit the needs of our region's young talent. Rhine-Waal University of Applied Sciences with its four faculties has spent the last ten years cultivating other strengths as well: research, practical relevance and versatility. This approach has earned it a deservedly good reputation in both academia and the career world.
For ten years, students from all corners of Germany and from around the globe have been coming here for their higher education needs, while also getting to know the Lower Rhine region and its many advantages. Rhine-Waal University is an important fixture of Kamp-Lintfort and Wesel County, and a network of close partnerships with schools, companies, public offices and the local public.
For these reasons and many more, I would like to congratulate Rhine-Waal University of Applied Sciences on a successful ten years and wish it continued success for the future.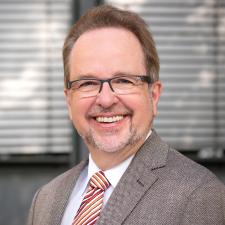 Dr Ansgar Müller
County Commissioner, Wesel
10 Years of Rhine-Waal University of Applied Sciences: This year marks the end of the first of hopefully many decades in the history of Rhine-Waal University of Applied Sciences. We jumped for joy when we first heard the news that our city would be home to a new university campus. Indeed, it is something we proudly boast in our city's official logo.
I can still vividly remember the first groups of students back in 2009. What began as only 90 students quickly grew to over 7,000. Simply unparalleled growth. In the ensuing years, both Rhine-Waal University and its students have reshaped Kamp-Lintfort.
We are more modern, cosmopolitan and multi-cultural than ever before. Ten years ago, nobody would have believed that English-speaking international students from around the world would fill our cafés and restaurants. Now it is an everyday occurrence. With its 36 degree programmes, each with its own distinct international orientation, Rhine-Waal University attracts students not only from the Ruhr and Lower Rhine regions, but also from every continent to our fine city.
Businesses have benefited from Rhine-Waal University as well. By striving to connect academics, research and commerce, Rhine-Waal University of Applied Sciences has become a motor of success for both Kamp-Lintfort and the region as a whole. Important networks have grown and taken root as new backbones for our city. One noteworthy example is Rhine-Waal University's FabLab, the largest in Germany, which has made important contributions to digital innovation and introduced cutting edge technologies to regional companies.
I look forward to the many exciting developments to come, and I know that the successful alliance between Rhine-Waal University, municipal government and regional commerce will continue well into the future.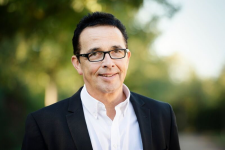 All the very best,
Professor Dr Christoph Landscheidt
Mayor of Kamp-Lintfort