Consultation Hours International Center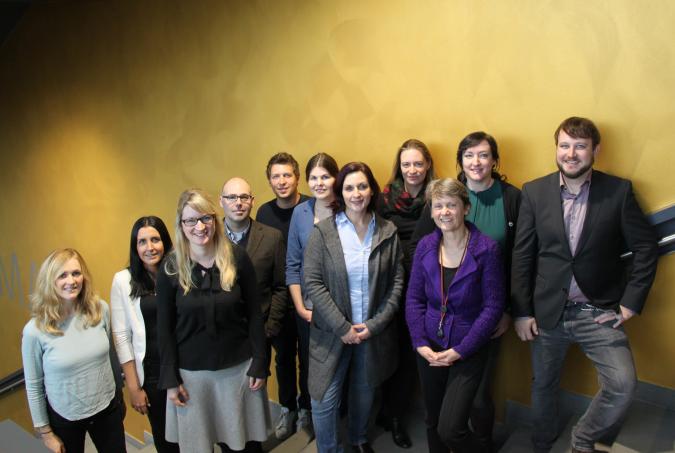 Please note that we currently cannot offer consultation hours in person due to the ongoing efforts to stop the spread of the SARS-CoV-2 virus. However, students can contact us by email (international-center@hochschule-rhein-waal.de) to arrange an appointment for an online consultation hour.
Take care and stay well!
Team International Center
Topic
Coordinator
Consultation Hours
Room
Erasmus+ Study Abroad Semester
International Center
Wednesday 3-4 pm
Infopoint:
02A.EG.005 (Kleve)
Incomings, PROMOS and STIBET
Jochen van Bentum                  
Monday 3-4 pm
Infopoint:
02A.EG.005 (Kleve)
Outgoings (Non-European partner universities), Erasmus+ Internships
Ellen Schönfeld
Tuesday 10-11 am
Infopoint:
02A.EG.005 (Kleve)
General Consultation Hour Kamp-Lintfort
Maike Kaufmann
Wednesday 1-2 pm
07.00.140 (Kamp-Lintfort)
In addition to that, you can find more information about us on facebook. Follow this link.
 
Academic Exchange Coordinators of the Faculties:
For questions regarding academic matters related to your semester abroad (e.g. choice of courses, Learning Agreement etc.), please contact the Academic Exchange Coordinator of your Faculty:
Faculty
Coordinator
Consultation Hour
Room
Technology & Bionics
Doris Gerland
Monday 11 am -1 pm
08.01.016 (Kleve)
Life Sciences
Anna Eliseeva
Thursday 3 - 4 pm
12.02.014 (Kleve)
Society & Economics
Dr. Anne Tempel
Wednesday 1.30 - 2.30 pm
Infopoint:
02A.EG.005 (Kleve)
Communication & Environment
Prof. Dr. habil. Waltraud Kofer
Wednesday 4 - 5 pm
07.00.140 (Kamp-Lintfort)