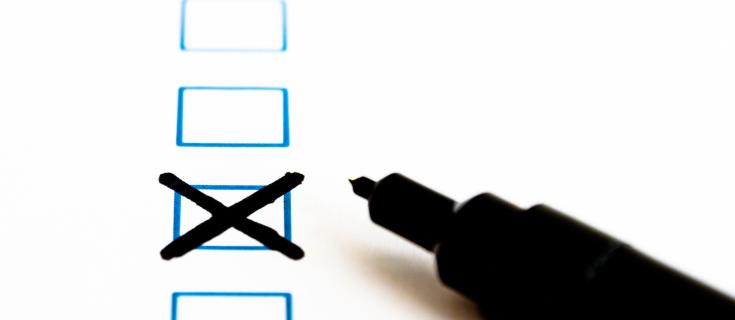 Primarily for German-speaking students, the degree programmes E-Government, International Business Administration as well as Media Computing currently offer the possibility of a co-op arrangement between students and local companies.
After signing a contract with the company, students divide their time between working and studying during the initial four semesters. Usually they spend two days studying at university and three days working at the company each week. During semester breaks they either work full time or take their leave. This combination is a good chance to apply classroom knowledge in a "real world" professional environment. To ensure that the workload is not too demanding, the contents of the first two full-time semesters are stretched over four semesters. This is the "dual phase" of studies, which concludes with an examination, in German, at the Niederrhein Chamber of Commerce.
In the fifth and sixth semester, students complete four modules per semester at university and usually spend two days at the company.
 
In the seventh and eighth semester they carry out a practical project at the company which is supervised by a professor before submitting their bachelor's thesis in the ninth semester.
Dual study differs from full-time study in two main ways:
The normal duration of study increases from seven to nine semesters due to the dual phase.
Module examinations for dual study students can differ from those for full-time students. These differences are reflected in the dual study course plan.
Cooperation Partners
These are just a few of our cooperation partners in Kamp-Lintfort
Almatec Maschinenbau GmbH, Kamp-Lintfort
Aumund Fördertechnik GmbH
Baumann Rechtsanwaltsgesellschaft  mbH
BW Plus Röntgen GmbH & Co. KG
Dr. Oetker Frischeprodukte Moers KG
Dr. Sommer Werkstofftechnik GmbH
Gardemann Arbeitsbühnen GmbH
Handshake GmbH, Duisburg
Hüttenwerke Krupp Mannesmann GmbH
Information und Technik Nordrhein-Westfalen
Kämmerling & Becker Bildungs-GbR
Klaus Fischbach GmbH
Kommunales Rechenzentrum Niederrhein
Kreis Kleve
KuCa Veranstaltungsgesellschaft UG
Marschmann Gruppe, Moers
Milestone Consult GmbH & Co. KG, Moers
Paradies GmbH, Neukirchen-Vluyn
PKF FASSELT Consulting GmbH
Primagas Energie GmbH & Co. KG
Püplichhuisen KG, Duisburg
Sauels frische Wurst GmbH Fleischwaren & Co. KG
Schleupen AG, Moers
Schülerhilfe Moers/Kamp-Lintfort
Stadt Bochum
Targo Dienstleistungs GmbH
UFP Deutschland GmbH