Peer mentoring and empowerment for students with refugee background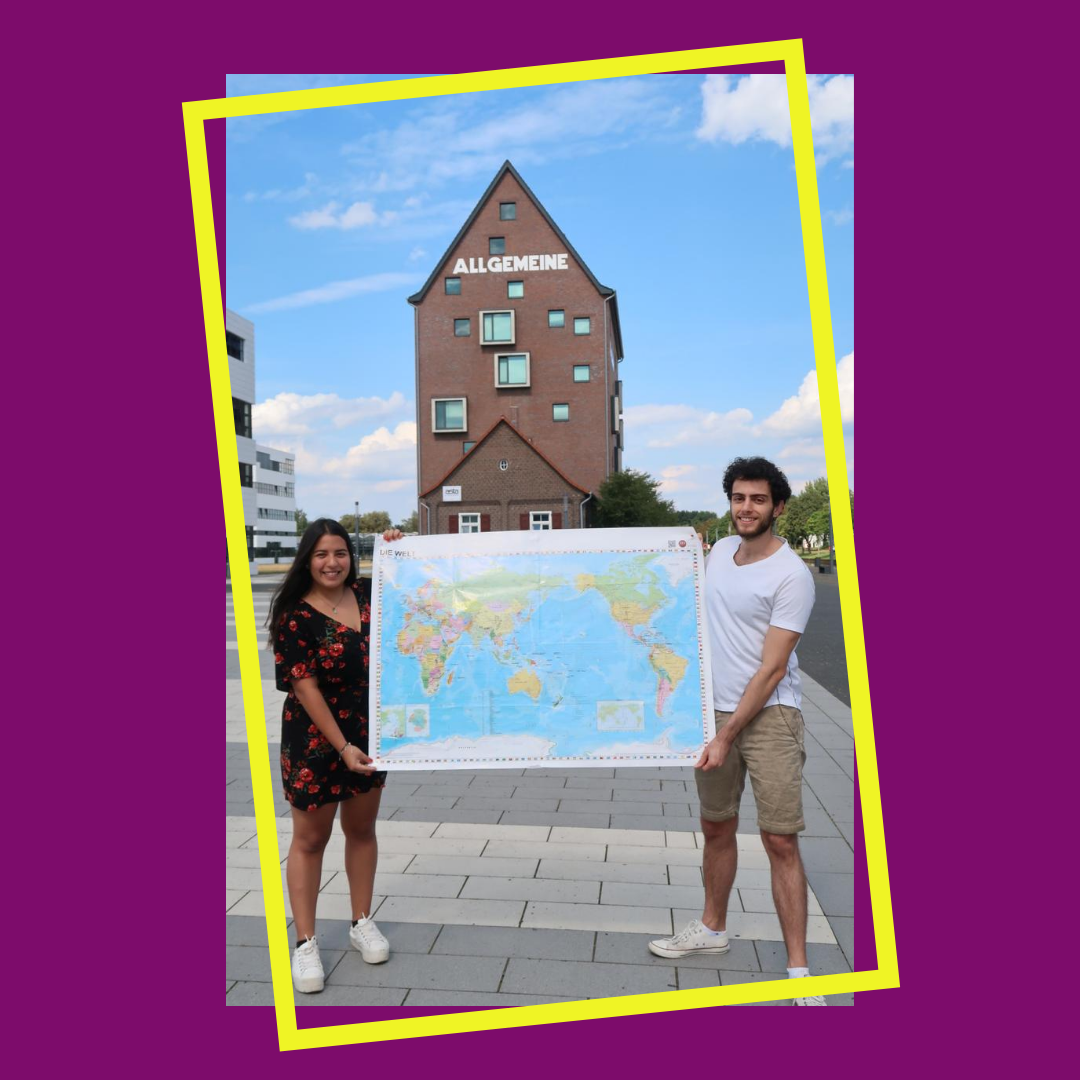 For students with refugee background Rhine-Waal University offers students' peer mentoring. The goal is the empowerment of students with refugee background.
Qualified tutors of the Welcome Centre are specifically trained to be mentors for their fellow students with refugee background. They offer not only orientation at university but also establish contacts to counselling centres and support them in their integration efforts.
The aim of the peer mentoring is to increase the study success of students with refugee background and to support them in mastering the challenges of their studies and private life in Germany. The program is financed by the German Academic Exchange Service.
Refugee Buddy Programme
Seeking to improve our support to students of the Rhein-Waal University of Applied Sciences and prospective students with a refugee background, the Welcome Centre has launched the Refugee Buddy Programme. As part of the Welcome Refugee Project, sponsored by the DAAD, the Programme intends to expand the network among old and new students, as well as prospective students, who have a refugee background. Volunteers with a refugee background who currently study at HSRW are now available to assist those who have recently enrolled and those who plan to apply for a degree at the university in the future. The goal is not only to provide help with documents and bureaucratic procedures, but also to offer a platform where personal experiences can be shared and give support with any issue that may arise based on a common background.
Anybody wanting to take part in the peer mentoring program can contact the Welcome Centre of Rhine-Waal University. Phone calls or emails are also welcome.