Application, Eligibility and More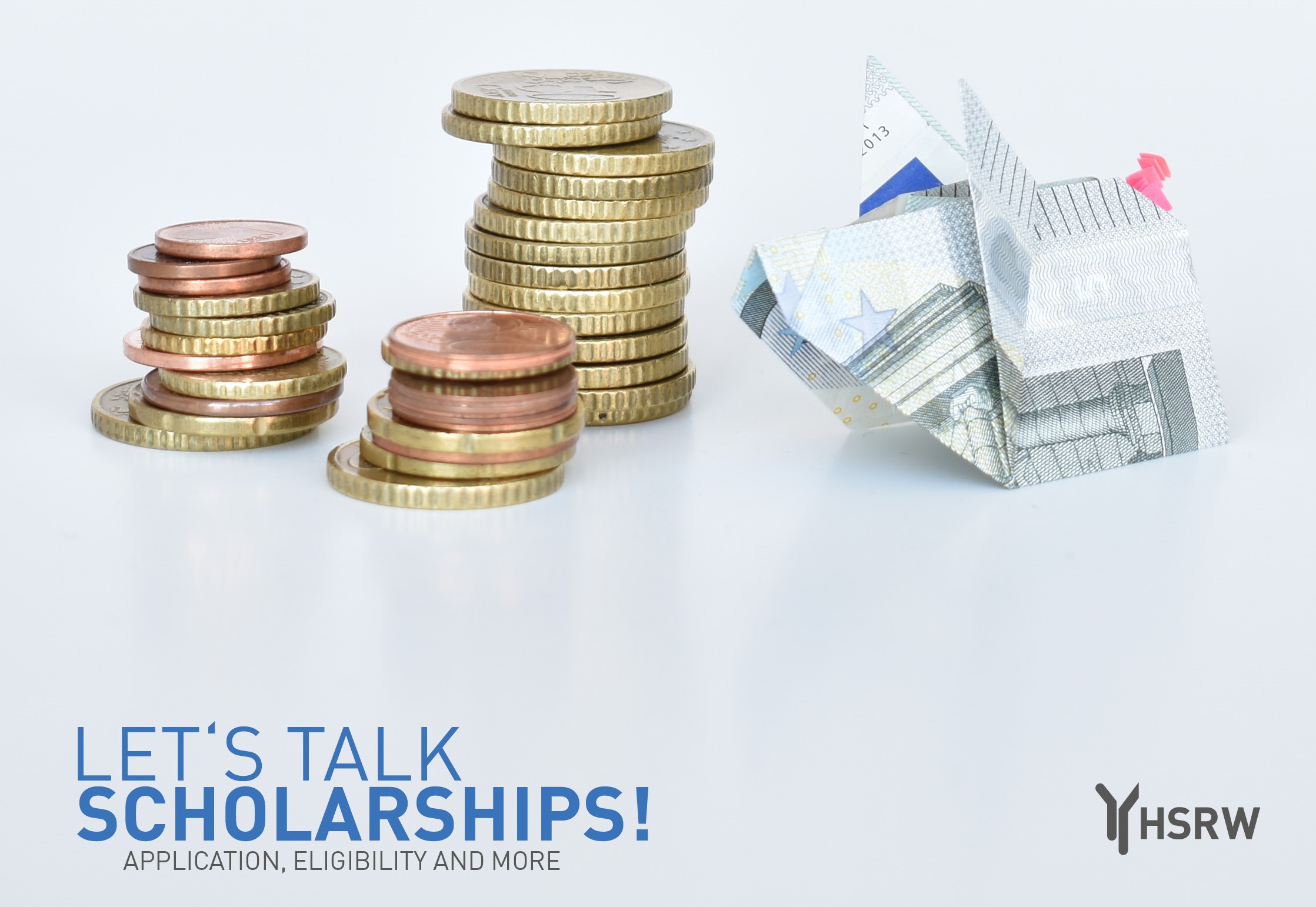 Scholarships are becoming more and more important with the general increase of living costs. Many students and prospective students require additional financial support in order to accomplish their degree including the study abroad or internship semester.
Which scholarships are currently actually offered at HSRW for both national and international students? How do apply and which requirements do I have to fulfill? It is advisable to get these questions answered early on - even before starting a degree - so this event is equally aimed at students and prospective students. 
Here is what you can expect:
1. You will receive general recommendations and tips for a scholarship application from the Career Service of the faculty Society and Economics and you will have the possiblity answer questions as well.
2. Staff from the Centre for Innovation and Transfer and the Centre for Internationalisation and Languages will present the Germany Scholarship as well as the DAAD-programs ERASMUS and PROMOS.
3. The Student Advisory Service will give you an overview of other scholarships, a.o. from political foundations, which are targeted at a more specific pool of applicants but may still be relevant for you. You will also get to find out who can give you detailed advice for each of the named support programmes.
If you are taking part in presence, you will be able to talk to the participants as well as taking away information material.
We are looking forward to your participation - from now on in hybrid form:
Next event: 19th of April 2023 from 2.00 to 4.00 pm, Campus Kleve, building 01 EG 005
How to join "Let's Talk Scholarships" digitally:
Enter your name and email address!
Enter the session password: Study1
Click "Join Now"!
Follow the instructions that appear on your screen!
Further information is provided by the Student Advisory Service.
We also offer individual counselling regarding study financing. Please book a personal appointment here.