From Registration to Results
What do I have to bear in mind but what rights do I have at the same time? How can I avoid failed exams and what exactly will happen if I fail a third attempt?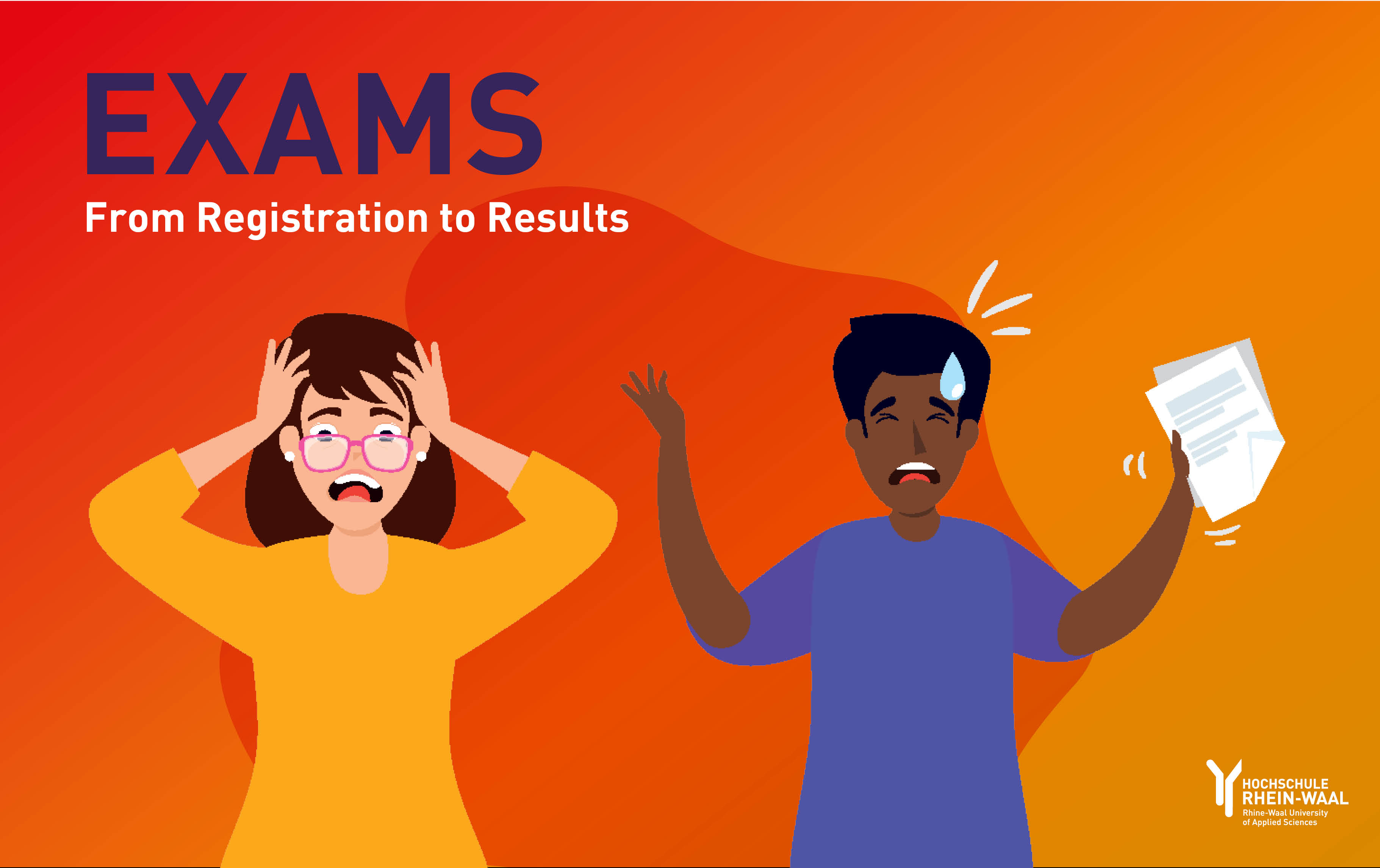 The exam period is about to start – what do I have to watch out for? What are helpful tips and who can support me? We answer all these questions in the next "Exams – From Registration to Results" event.
The Student Advisory Service, the AStA and the Examination Service would like to invite all students of Rhine-Waal University of Applied Sciences to participate in order to get informed in the best way possible way before the exam period ends.
Next event: 10th May 2022, 2.00 - 3.30 pm
How to join "Exams":
Follow this Link!
Enter your name and email address!
Enter the session password: Study1
Click "Join Now"!
Follow the instructions that appear on your screen!
Further information on Exams is provided by the Student Advisory Service.
Do you need some counselling concerning exams? Please book a personal appointment here.
We also offer individual counselling regarding failed exams. Please book a personal appointment here.