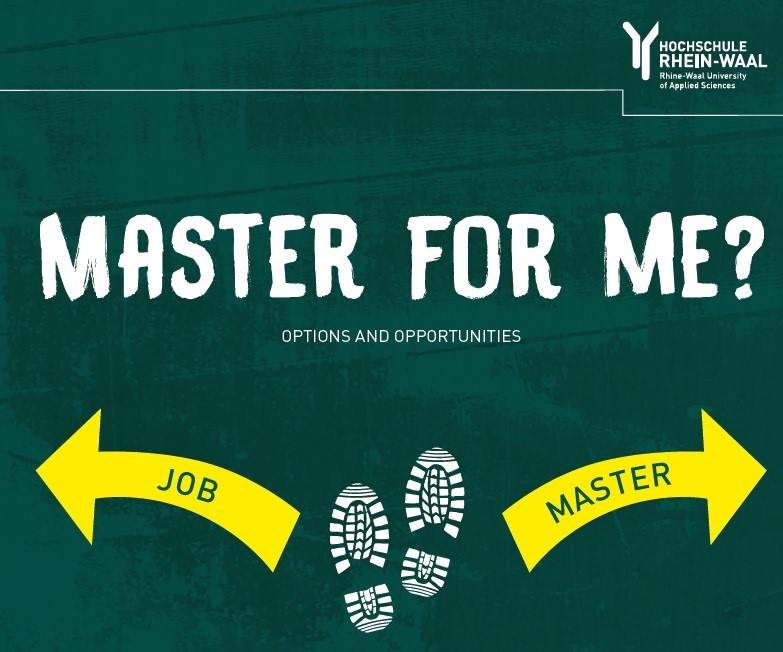 Master or not? What are the advantages of a Master degree on the job market? Which degree program can I study and which one matches my expetations?
Many Bachelor students and graduates have these questions on their mind.
With the event "Master for Me?" the Student Advisory Service in cooperation with the Career Service is offering the opportunity of getting informed on Master degree programs as well as finding answers to these questions.
You can expect three different parts in this event:
1. Aside from general information on study choices and the decision-making process colleagues from the Student Advisory Service and the Career Service will inform you on motivation, career chances, possible challenges and alternatives of Master's degree studies in a virtual lecture. 
2. You would like to know more about the topics and structure of certain degree programs? You will have the possibility to meet and talk to the experts of each degree program in individual Webex rooms.
3. You have further questions regarding the application process, admission regulations or study choice or you wish to have a personal counselling session? The Student Advisory Service will be happy to answer your questions in an individual Webex room. Additionaly you will have the opportunity to set up a counselling appointment.
Next event: November 30th 2022 at 3 pm
To join the event in English, follow this Link!