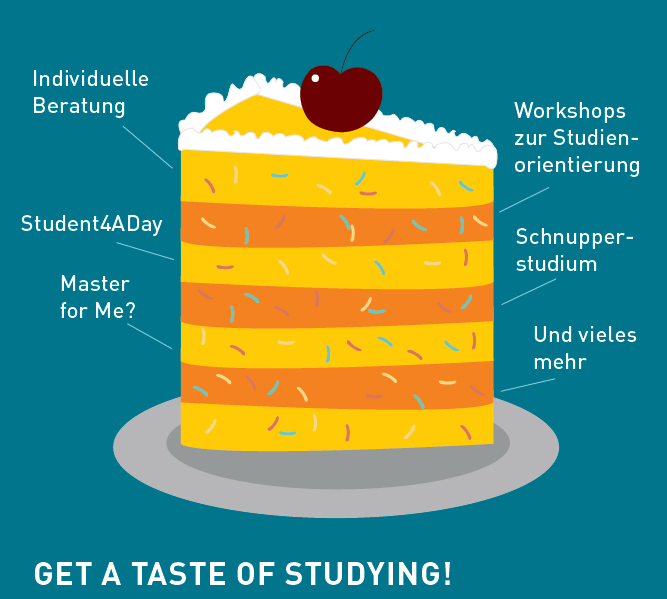 What will happen after I finish school? Which study programs are there and how do I apply for it? Is the program which I wish to study really the right one for me?
The Student Advisory Service will inform you about all the things you need to know when it comes to studying. Make a personal appointment with us or come in without an appointment during the opening hours.
We also offer the following activities:
Workshops for an individual study orientation (only in German)
Orientation programs for school classes at your school or at our campus (only for German schools)
Sneak studies in the Easter Holidays and Autumn Holidays
Participation in Study Fairs
Informational events on specific topics
Which study course is right for me?
Which program is best suited to your interests? You can find the "Studium-Interessentest (SIT)" for study orientation on the website Hochschulkompass.